Posted on Friday, June 24, 2022 02:50 PM
Please take note that Lilly Street (9th Line)/Patterson Street (10th Sideroad) intersection south towards Stewart Street will be closed for Stage 2 works beginning June 27, 2022, to approximately August 31, 2022. Local residential traffic will be able to access their driveways on the Patterson Street.
Ongoing works on Sideroad 10, between Lilly Street and the Beeton Creek bridge are substantially complete now and the subject section of Sideroad 10 will be open for all traffic by the end of day on...
Posted on Thursday, June 23, 2022 08:38 AM
Please be advised that Queen Street from Dillane Street to Sullivan Drive, as well as Mill Street from Walkem Drive to McGoey Drive will be closed on Saturday, July 2 from 6am to 6pm for the Tottenham Community Week Street Festival.
Road closure map and large truck detour map below.
Should you have any questions or concerns with the above, please contact,
Jay Menary
Operations Technologist
Office: 705-435-3900 or 905-729-0057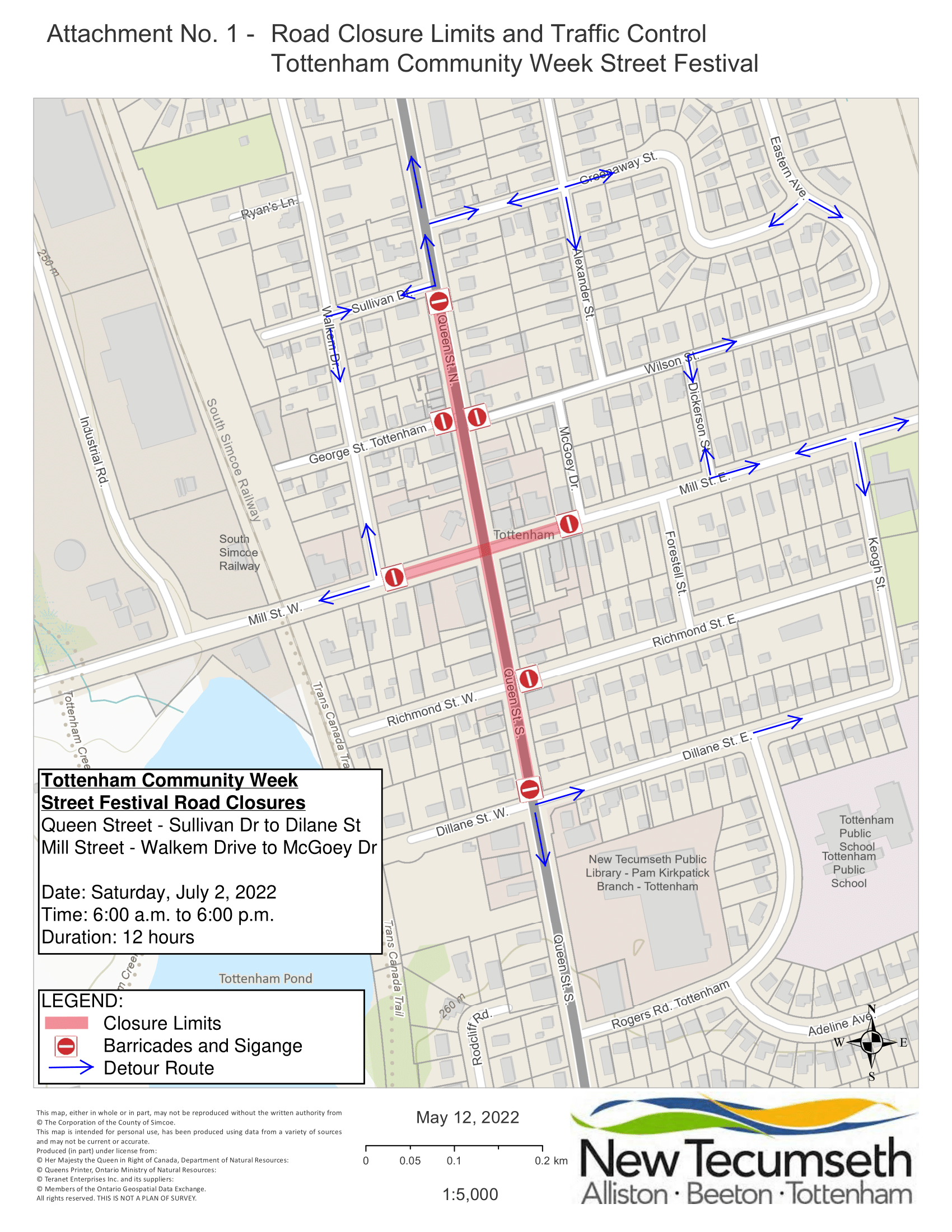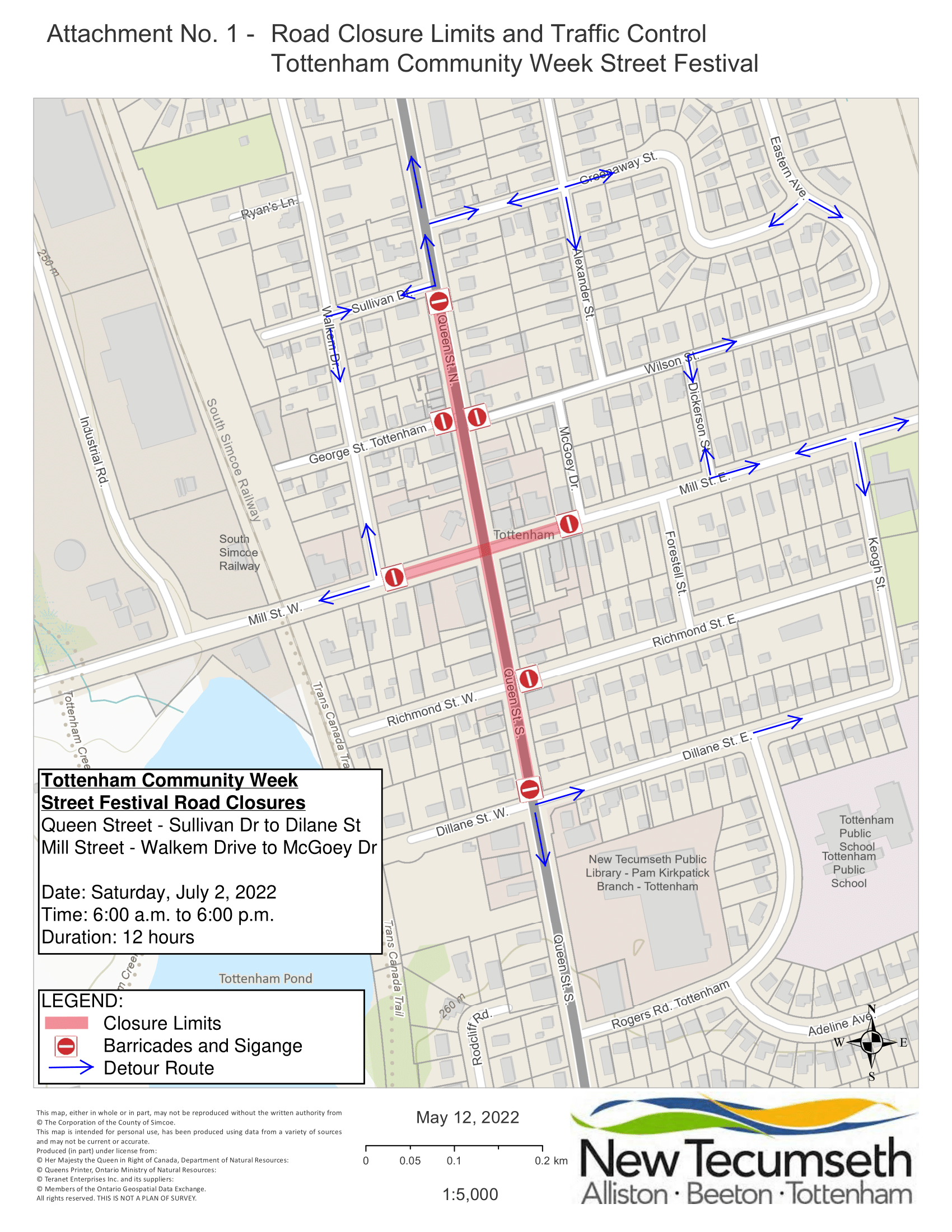 Posted on Wednesday, June 15, 2022 09:31 AM
Please be advised that Sideroad 10 from south of Highway 89 to south of Treetops Boulevard will be closed from Monday, June 20 to Friday, September 2, 2022. A detour for this phase of construction is expected to remain in place until September 2, 2022.
Please note that access for residents of the Treetops subdivision will be available at Kennedy Blvd. and 14th Line at all times for the duration of the construction. Additionally, either one of Treettops Blvd. or Peacock Trail at Sideroad 10 will be...
Posted on Monday, June 13, 2022 02:47 PM
NEW TECUMSETH, ON – New Tecumseth Fire Rescue responded to a residential structure fire in July 2020 that resulted in 21 charges being laid for fire code violations under the Fire Protection & Prevention Act.
On July 13, 2020, New Tecumseth Fire Rescue responded to a fire in a residential home that was being operated as a private group home for people with developmental disabilities and mental health issues in Alliston.
Following an investigation, the owner of the facility that is...
Posted on Friday, June 10, 2022 09:33 AM
Earthworks will be commencing Monday, June 13, 2022 at the Beeton Meadows Site. Works are expected to commence the week of June 13, 2022 or shortly thereafter. Additional site works will continue beyond this date.
Should you have any questions or require further information, please do not hesitate to reach out the appropriate parties for inquiries:
C.F. Crozier & Associates Inc. John Bravakis Enterprises Ltd.
Attention: Zach Mendes Attention: Kevin Hertogh
51 John Street West 551 Bryne Drive,...